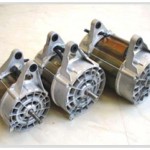 Front Load Washer Motor
These motors are fully refurbished including corrosion removal, fresh copper coils, new Japanese bearings and connectors.
One year warranty
Available options:
Maytag – 20 pound washer motor
Maytag – 35 pound washer motor
Maytag – 50 pound washer motor
To order, please call cellphone 323-762-3267 or office number 323-666-6972. If possible please photograph existing motor before calling.