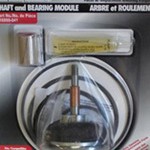 Armstrong is the trusted name in hot water circulation among laundromats and apartment complexes.
At LaundryMotors.com we guarantee to have just the right pump for your application. And for the do-it-yourselfer, we carry a whole line of parts to completely refurbish your existing pump and motor.
Armstrong Complete Pump Rebuild Kit
Includes shaft assembly,gaskets,o-ring,mechanical water seal,and premessured tube of oil.
This kit is compatible/fits 816023-001,810119-003,816032-000,S-25 to S-57,H-32 to H-54 & series 1050.Everything you need to get the job done with ease.
To order, please call cellphone 323-762-3267 or office number 323-666-6972. If possible please photograph existing motor before calling.